We can all agree that Bridgette the hamster, shown here with her cat sister Groucho, is truly adorable. But today's Pets with MAR post is bittersweet: Bridgette passed away not long after this photo was taken. You are dearly missed, Bridgey. Thanks for being a friend to MAR.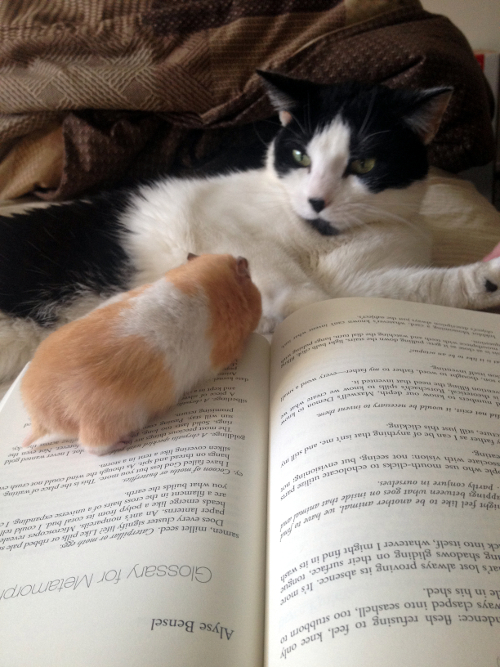 Pet parents Karissa Morton and Justin Carter are both former BGSU MFAs and MAR readers, and they currently live in Denton, Texas. Karissa's recent work appears in The Indiana Review, Crab Orchard, Guernica, and The Paris-American, among other places. Justin's appears in Sonora Review, The Collagist, Passages North, and Ninth Letter, among others.
Want to include your pet in this special Pets with MAR blog series? Simply send your photo, along with your pet's name and any other relevant details, to mar@bgsu.edu.