Now that Winter Wheat is over, we can kick back, relax, and get some reading done…with our pets, of course. Our latest Pets with MAR guest is Chester, who belongs to Suzanne Hodsden, our tech editor.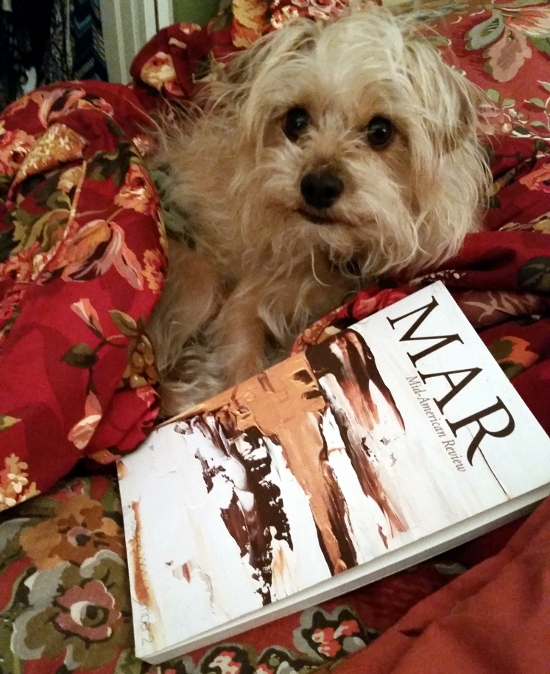 After you've soaked up Chester's cuteness, check out Suzanne's three-part series about Dan Stevens, the post-MFA life, and more starting here: How I Almost Met Dan Stevens Eight Times on a Mission from MAR, Part I: The Post-MFA Years.
Want to include your pet in this special Pets with MAR blog series? Simply send your photo, along with your pet's name and any other relevant details, to lauwalt@bgsu.edu with "Pets with MAR" in the subject line.