Today's pet is Smoky, owned by MAR 35.1 contributor Rebecca Foust. According to Rebecca, Smoky "likes poetry, but only if it comes with a doggie treat."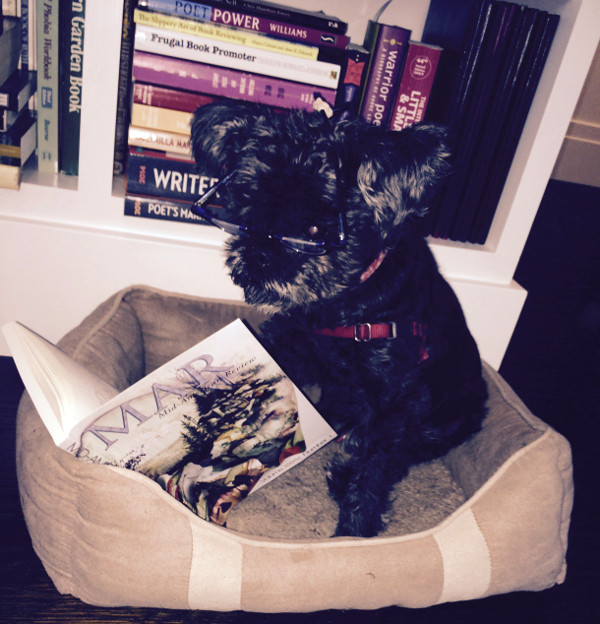 If you're a poetry lover like Smoky, grab an issue of 35.1 to read Rebecca's poem, "Dynamic Response of Multi-Layered Soil Media in the Frequency Domain." You can also check out her contributor interview here. But you'll have to find your own reading glasses — Smoky clearly needs his.
Want to include your pet in this special Pets with MAR blog series? Simply send your photo, along with your pet's name and any other relevant details, to mar@bgsu.edu.