Good literature can be exhausting. Pictured here are Tina and Max, who had to pause for a quick nap after reading MAR 34.2. Their owner, James Warner, has a story in this issue — "Using the Word 'Posterity' in a Sentence."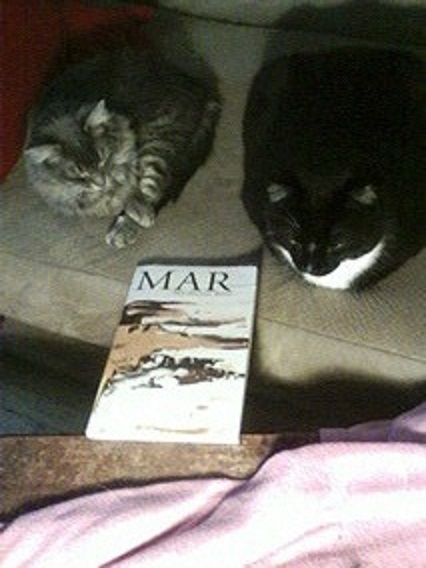 In his recent contributor's interview, James said, "Any time I feel I've nailed a sentence, gotten some detail just right, my existence feels justified for a moment or two…I think one has to take satisfaction in the writing itself, since what happens afterwards is so unforeseeable." Wise words. Read his contributor's interview for more. And then follow Tina and Max's lead and get some rest.
Want to include your pet in this special Pets with MAR blog series? Simply send your photo, along with your pet's name and any other relevant details, to mar@bgsu.edu with "Pets with MAR" in the subject line.