Happy New Year, MAR readers! What's that — you're feeling the post-holiday blues? We have the cure for that, and its name is Sushi. Behold: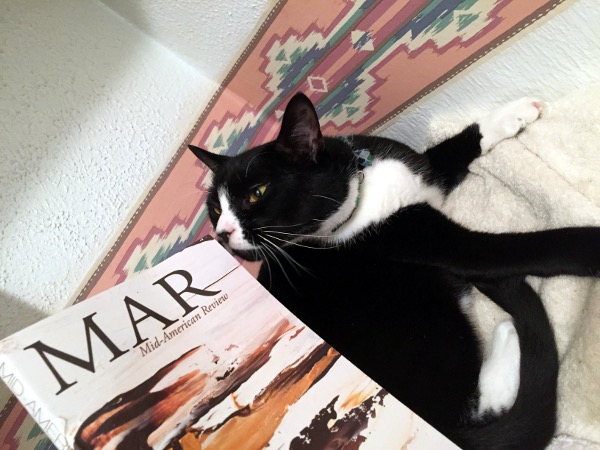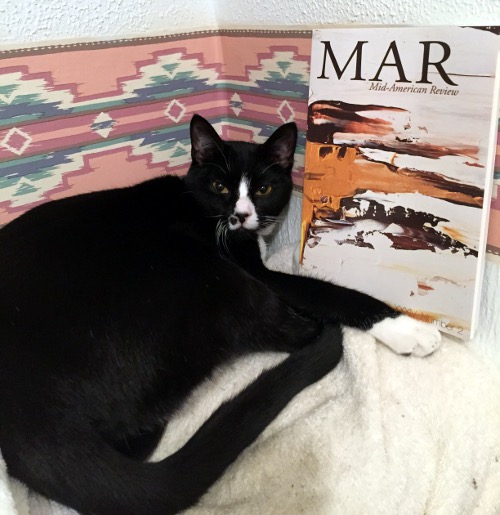 Sushi belongs to Gray Maxwell, a current fiction MFA candidate at BGSU and MAR assistant editor. Thanks, Sushi, for ringing in the new year with a copy of MAR. Cheers!
Want to include your pet in this special Pets with MAR blog series? Simply send your photo, along with your pet's name and any other relevant details, to mar@bgsu.edu with "Pets with MAR" in the subject line.