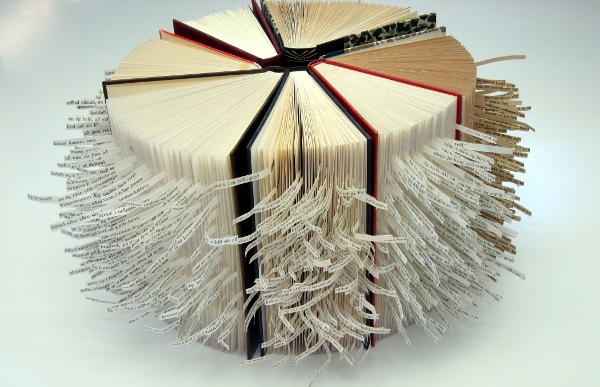 Calling all artists! MAR announces a new art contest for work inspired by writing published in our recent issues.
Prize: $500, display on blog and website, and share in proceeds of print sales
Final Judge: Artist Daniel Merriam
Entry Deadline: January 5, 2015
Entry Fee: $10 for up to three entries (combined in one submission)
The Finer Details:
Choose from among these six pieces from recent issues of Mid-American Review to inspire your artwork:
Fiction:
Mollie Ficek, "The Harvest Queen" (XXXIII.2)
Ryan Habermeyer, "In Search of Fortunes Not Yet Lost" (XXXIV.1)
Fineline:
Anika L. Eide, "Some Parents" (XXXIV.1)
Poetry:
Erin Lyndal Martin, "Colony Collapse—Aristaeus" (XXXIII.2)
G.C. Waldrep, "On Protestantism" (XXXIV.1)
Jude Nutter, "The Shipping Forecast" (winner of the 2013-2014 James Wright Poetry Award, XXXIV.2)
We invite artists to compose new work inspired by the writing of their choice from the list above. Medium/form may be painting, drawing, collage, sculpture, photography, textile, ceramics, metals, carpentry, glass—anything that may ultimately be translated to a two-dimensional image. Images may be submitted by post or on our submissions manager, as pdfs or jpgs. Cover letter/message should include brief biographical and contact information, and a 50-100 word artist's statement about the method of composition and the inspiration behind it. Entries and cover letters need not be left anonymous.
A $10 entry fee for up to three pieces (combined in one submission) may be paid by check for postal submissions, or online for online submissions. Each entrant may choose to receive either a print of the winning piece or a one-year subscription to MAR. Our winning artist will receive $500 and display on the MAR website and blog. We will also produce a run of prints in various sizes for sale at events and on our website, and the artist will receive a share of these proceeds.

Contest is open to all artists, except those associated with the judge or Mid-American Review. Our judge's decision is final.
For online submissions and online payment, please use our Submissions Manager. Send all postal entries with check or money order to: Mid-American Review Department of English Bowling Green State University Bowling Green, OH 43403
About the Judge: Daniel Merriam, a native of Maine, is an artist of the fantastic and the surreal. His watercolors have been exhibited across the country, and compiled in three books. His imagination blends the unexpected, the dark, the airy, the curious, and the luxurious with vibrant color and depth. His work graced the covers of MAR XXI.1, XXI.2, and XXV.1.
Good luck — we can't wait to see the MAR-inspired art that comes our way.