"Object Relations: A Workshop on Character Development" with Susan Streeter Carpenter
Friday, Nov. 14, 4:30-5:45pm (Session B1)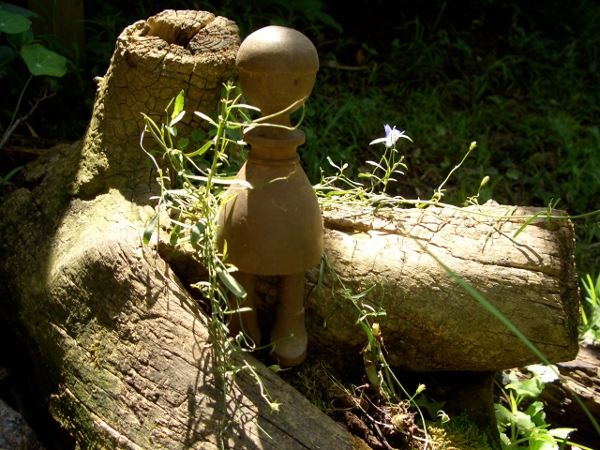 Storytellers have known for millennia what psychoanalysts say about the symbolic power of objects to stand for the relative menace or benevolence of the world. From the Security Blanket to the Wedding Ring, from the soccer ball named Wilson to Carel Fabritius's painting of goldfinch, from Desdemona's handkerchief to Harry Potter's wand, objects have driven stories by revealing who the characters are in depth and breadth and in a flash of narrative. This session asks writers to use objects to develop their own fictional characters in a series of exercises involving real and imaginary objects. Presenter Susan Streeter Carpenter shares more info below:
Who should attend?
Fiction writers who want to give their characters more depth; writers who are trying out fiction and need to figure out what can be done with a character; writers with a partly-finished story and doubt about what to do next. People who are writing fiction for the first time and want to extend what they can DO.
What can attendees expect from your workshop?
Chances to write. Exercises in creating objects in scenes, using various points of view. Actual objects to write about.
Name one fun fact or bit of trivia about this session:
I've been re-reading Alison Bechdel's graphic memoirs, Fun Home and Are You My Mother? HOW AMAZING to see her develop her story with objects, drawing them and making stories of them.
Quick! Summarize the benefits of this workshop in 10 words or fewer:
You've come to Winter Wheat to write, to talk with other writers, and to have a good time. That's what my workshop is for.
Any last words?
I borrowed the title from psychoanalysts Melanie Klein and D.W. Winnicott whom I don't know much about. But psychoanalysts have been borrowing from writers since Freud saw Sophocles' Oedipus Rex, so I'm being fair.

The countdown to Winter Wheat 2014 has officially begun! In these final weeks leading up to the event, we're giving our presenters some space here on the blog to share additional details about their sessions, so be sure to check back for more previews. (Remember, this year's Winter Wheat is bigger and better than ever — see this sessions list for proof.) For more information on the conference, which takes place Nov. 13-15 on the campus of Bowling Green State University in Bowling Green, Ohio, visit the Winter Wheat site.