"Lake Philadelphia's Guide to Songwriting" with Olivia Buzzacco, A.J. Graber, Matt Warner, & Chris Johnston
Saturday, Nov. 15, 1:00-2:15pm (Session E3)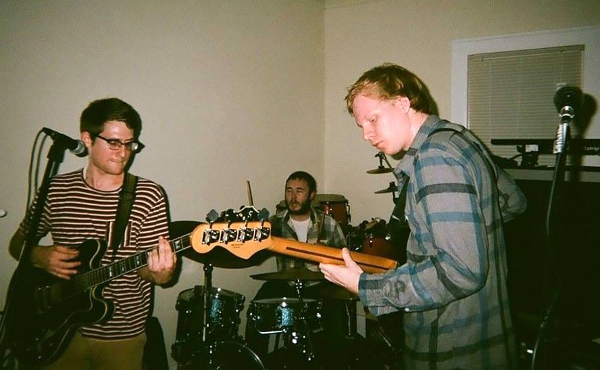 A presentation about songwriting and the craft of lyrics, with special guests from a local band who will talk about one of their own songs and perform it. Participants will discuss the musical side of creative writing, putting ideas together for songs. In an interactive experiment, the band will play a short melody and individuals will write down a couple of lyrics to go with the melody, and then share results. Olivia shares more info below:
Who should attend?
Anyone and everyone—especially those who are into the music scene, those who write their own lyrics, and those who like to be inspired musically when writing.
What can attendees expect from your workshop?
Music, for one—I have the local "budget rock" band Lake Philadelphia joining me, and they will be playing one of their own songs and explaining their writing process to attendees. They have an amazing sound, and their lyrics are well crafted. We'll also spend some time letting attendees write some lyrics of their own, based on some music they hear.
Name one fun fact or bit of trivia about this session:
Lake Philadelphia has been featured on WBGU's The Afternoon Rush several times, playing their songs live on the air. In addition, the band is going to be playing at LiveWire at Clazel on November 20th, opening for the band Saintseneca.
Summarize the benefits of this workshop in 10 words or fewer:
Great music. Great tips. Cool kids. Come join us!
Any last words?
This is my first time (along with A.J., Matt, and Chris) attending Winter Wheat, so I look forward to leading this session with some of my best friends. This is a one-of-a-kind session at Winter Wheat, and I highly encourage everyone to stop by and hear the band and what we have to say!


The countdown to Winter Wheat 2014 has officially begun! In these final weeks leading up to the event, we're giving our presenters some space here on the blog to share additional details about their sessions, so be sure to check back for more previews. (Remember, this year's Winter Wheat is bigger and better than ever — see this sessions list for proof.) For more information on the conference, which takes place Nov. 13-15 on the campus of Bowling Green State University in Bowling Green, Ohio, visit the Winter Wheat site.