"How to Make a Book: The Basics" with Suzanna Anderson
Saturday, Nov. 15, 10:30-11:45am (Session D1)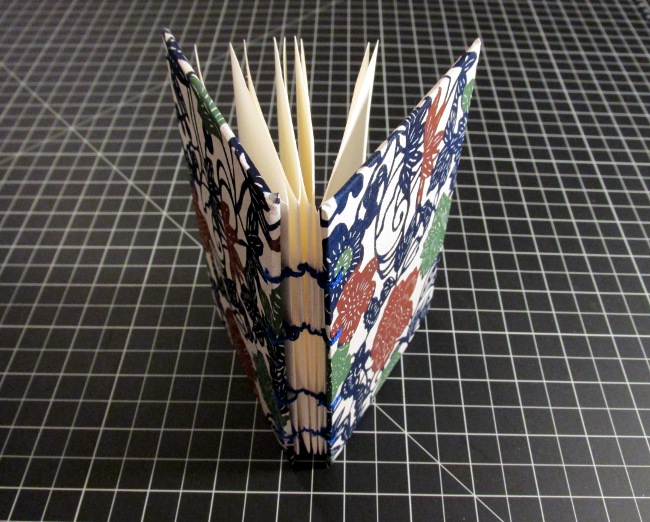 In this Winter Wheat session, presenter Suzanna Anderson will demonstrate basic bookbinding techniques and forms, including the X-Book, Snake Book, and a Basic Sewn Signature. The session will include a writing period to write in the books participants made. She shares some additional information about this session below:

Who should attend?
Anyone who is interested in bookbinding, art, or writing with unconventionally-sized paper.
What can attendees expect from this workshop?
Three books to make and take home as well as time to write.
Name one fun fact or bit of trivia about this session:
Most of the easy one-page zines use the X-book fold! Which can be done with a piece of computer paper and scissors.
Quick! Summarize the benefits of this workshop in 10 words or fewer:
Writers can approach writing from a new angle.

The countdown to Winter Wheat 2014 has officially begun! In these final weeks leading up to the event, we're giving our presenters some space here on the blog to share additional details about their sessions, so be sure to check back for more previews. (Remember, this year's Winter Wheat is bigger and better than ever — see this sessions list for proof.) For more information on the conference, which takes place Nov. 13-15 on the campus of Bowling Green State University in Bowling Green, Ohio, visit the Winter Wheat site.