The MAR blog has a new design to reflect the current issue, and this black-and-white beauty is here to help us look our best. Meet RosyJo: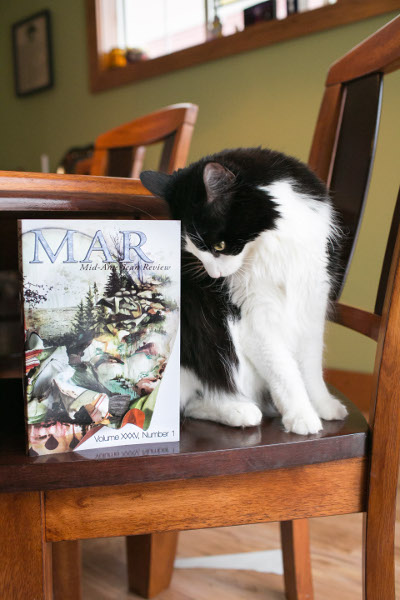 RosyJo belongs to MAR 35.1 contributor Cynthia Marie Hoffman, whose poem, "Open Window," appears in the issue's special section for prose poems, flash fiction, and everything in-between. Hoffman points out that RosyJo is clearly head-bonking MAR because she loves it. We'll take the compliment!
Want to include your pet in this special Pets with MAR blog series? Simply send your photo, along with your pet's name and any other relevant details, to mar@bgsu.edu with "Pets with MAR" in the subject line.