Here's one kitty who knows how to play to an audience. Please welcome Mog to the MAR blog!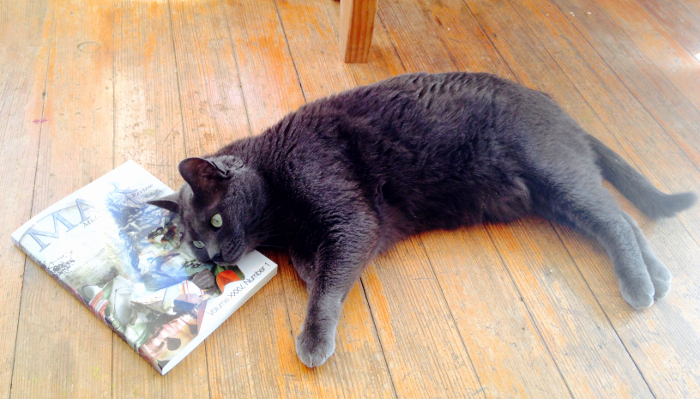 Mog belongs to MAR 35.1. contributor Kristin George Bagdanov. (Check out her recent contributor interview.) And remember — the next time you feel a little sleepy, MAR apparently makes a great pillow.
Want to include your pet in this special Pets with MAR blog series? Simply send your photo, along with your pet's name and any other relevant details, to mar@bgsu.edu.