If anyone tries to tell you cats aren't loyal pets, pull up this photo of Liffey. Liffey is shown here bravely protecting the very issue of MAR that includes her owner's poem. How's that for loyalty?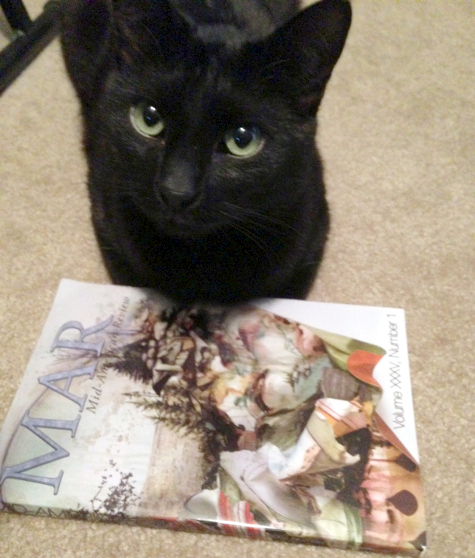 Becky Hagenston's prose poem "Owls," which was a runner-up in the 2014 Fineline Competition, appears in issue 35.1. And no one knows that better than Liffey. Now stand back and get your own copy.
Want to include your pet in this special Pets with MAR blog series? Simply send your photo, along with your pet's name and any other relevant details, to mar@bgsu.edu with "Pets with MAR" in the subject line.