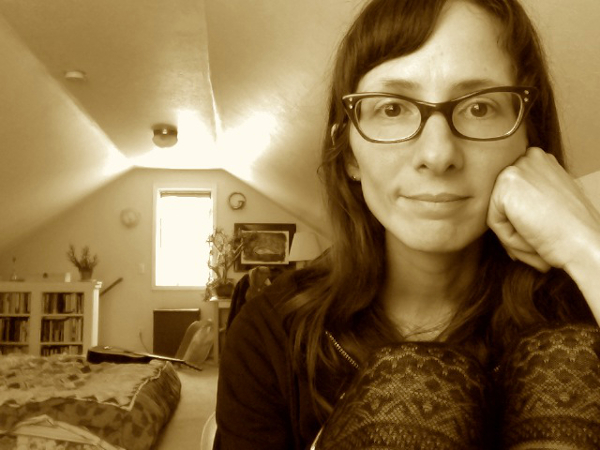 We have quite a few new contributor interviews for issue 35.1 in the hopper, but until then, let's focus on this fun, witty interview with Melissa Stephenson. Her poem, "After Mating for Life," appears in 34.2.
Melissa Stephenson lives, plays, and writes in Missoula, Montana. Her fiction, nonfiction, and poetry have appeared or are forthcoming in various journals, including Cutbank, Other Voices, The Chattahoochee Review, New South, Memoir (and),  and Passages North. She holds a B.A. in English from University of Montana and an M.F.A. in Fiction from Texas State University. She is currently at work completing a collection of poems and revising her first book-length work, a memoir.
Quick! Summarize your story/poem/essay in 10 words or fewer.

Divorce sucks. Divorcing with kids is worse.
What can you share about this piece prior to its MAR publication?
This poem was born more or less intact. It bubbled up one morning as I was struggling to meet a deadline for writing textbook materials. Cheating on paid work is a great motivator and time-saver for me. I stole a half hour, banged it out, set it aside, and tweaked it a few months later.
Before the poem was published, I also had the random luck to come into contact with the creator of one of the films that inspired my draft. The title of my poem, "After Mating for Life" is based on a misreading of a local film festival schedule. Cindy Stillwell, the maker of a documentary on bird migration called "Mating for Life," read my poem and enjoyed it. Her film contrasted her choice to stay single with the mating and migration patterns of the sandhill crane. It was deeply satisfying to me to see how her art inspired mine, and how both our stories were acts of mid-life reckoning with the romantic choices we'd made.
What was your reaction upon receiving your MAR acceptance?
I texted my ex-husband and offered him one of the two contributor's copies to honor our 50/50 divorce agreement about intellectual property created within the marriage. (We were still legally married when I wrote the poem.) A year before, he'd made a similar call to me, only his coup was a hefty advance on his first novel, which we both shared.
He laughed when I called. We share a similarly dark shade of funny bone.
What was the worst/best feedback you received on this piece?
In the past few years, I returned to writing poetry after a 15-year break, so I have no poet-friend readers. I am not a Master of Poetry. I received no feedback before publication. But afterwards, a friend called it "wonderfully dark." This tickled me and bummed me out at the same time, since I thought of "After Mating for Life" as my almost-funny poem.
You're at a family reunion and some long-lost relative asks about your writing. What do you say?
"I've become a poet." This usually stops the questions.
What do you consider your biggest writing-related success?
Finishing a full draft of my memoir-in-progress while raising two young kids 98% on my own.
Your biggest writing-related regret?
Taking years to realize that trying to please the majority with your writing will leave you with a pile of bright, shiny, lifeless words.
Your biggest non-writing-related regret?
Not becoming an auto mechanic that summer I was in Anchorage and had the chance.
Tell us one strange thing about yourself that does not involve writing.
I was raised to believe myself a distant relative-by-marriage of the silent film actor Lon Chaney and have recently researched enough to find out this can't be true.
Tell us one strange thing about yourself that does involve writing.
Running long distances does more for my creative self than my MFA in Fiction ever did.
Can you show us a photo of you holding your MAR contributor's copy?
I wish. My close friend and my ex-husband's aunt have both absconded with my contributor's copies. I think MAR being theft-worthy is high praise.
Thanks for the interview, Melissa!
Laura Maylene Walter, Fiction Editor