Today's MAR-loving pet is the adorable Boo Boo. His coloring complements the cover of  issue 35.1, wouldn't you say?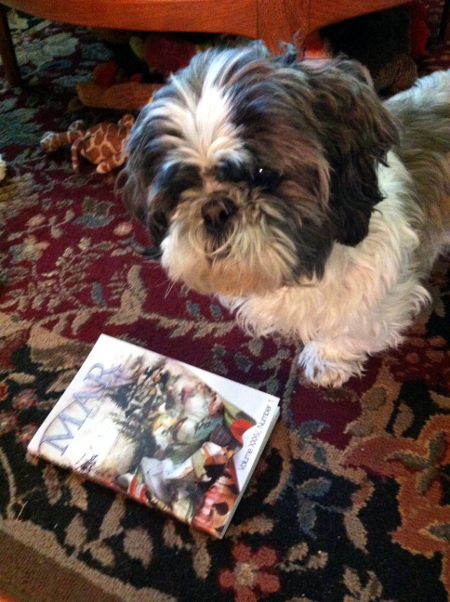 Boo Boo's photo was submitted by Kristine Steddum, who says Boo Boo loves MAR, "especially the poetry." Thanks, Boo Boo!
Want to include your pet in this special Pets with MAR blog series? Simply send your photo, along with your pet's name and any other relevant details, to mar@bgsu.edu with "Pets with MAR" in the subject line.