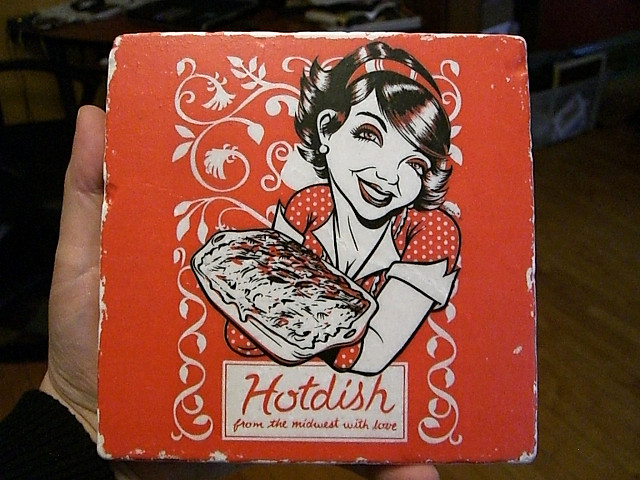 MAR is headed to AWP in Minneapolis, and you know what that means: bookfair swag. This year, in honor of Minnesota's fondness for the hotdish (casserole), we've compiled hotdish recipe cards from various authors. You can pick up a card or two, or you could really commit to the hotdish goodness by picking up one of our hotdish books. It all happens at booth #1728.
But wait, there's more! We'll also have reclaimed-sweater potholders, art prints from GJ Gillespie, subscription deals, and free back issues.
So stop by table #1728 at the AWP bookfair this week. Say hello. Find some hotdish inspiration. And maybe, if you're feeling saucy, you could wish MAR a happy 35th birthday while you're at it.
See you in Minnesota!
Photo: Honey Bunny