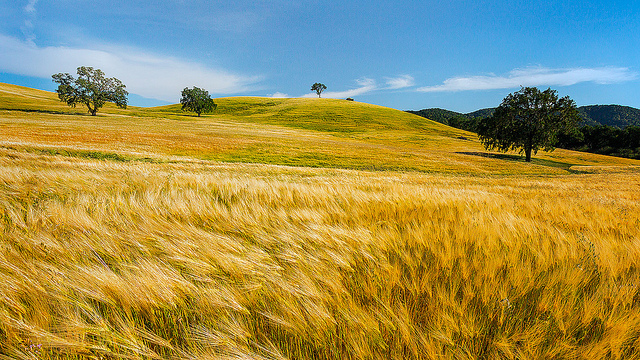 5. Ready to register online? Put away your wallet. Good news — no fee is required when you register online for Winter Wheat workshops! We encourage attendees to register for sessions online ASAP to help us with some logistics and session planning, but there's no need to dig out your credit card. We do have a suggested donation of $50, which can be paid either online or on-site at the conference — and truly, every last donated dollar makes a huge difference to Mid-American Review — but there's also no pressure. Donations are incredibly appreciated (and help keep this conference running), but right now we hope you'll register purely to plan and sign up for sessions.
4. Got ten bucks? Take 20 minutes of an editor's time. This year, for the first time ever at Winter Wheat, Mid-American Review editors will offer private 20-minute manuscript consultations for a $10 donation. This $10 for 20 opportunity provides personal and specific feedback on manuscripts and allows time for questions. Consultations will be scheduled individually with each writer to suit the writers' and editors' festival schedules. Spaces are limited, so sign up soon! Manuscripts of up to 10 pages (any genre) should be submitted to mar@bgsu.edu. Put "Winter Wheat Manuscript Consultation" in the subject line.
3. We're 8 sessions short of a Crayola 64-count box of crayons. That's right — Winter Wheat is bigger and better than ever this year with a mind-boggling 56 workshop sessions held over two days. Head on over to the sessions listing page to start combing through all that literary goodness so you can plan your time at Winter Wheat. In the meantime, here's just a taste of some of the workshops that will be offered:
Selfie Revolt: How Millennials Can Rewrite the Coming-of-Age Story
Websites for Writers: Launch Your Website in a Weekend
Bitches Be Crazy: Portraying Madness in the Short Story
Blurred Lines: What Hybrid Texts & New Media Can Teach Us About Genre
Poetry and Nightmare
We Regret To Inform You: Dealing with Literary Rejection
The Sentence: Acoustics, Syntax, and Style
2. Did someone say Anne Valente? Marcus Wicker? Allison Joseph? Sharona Muir? They'll all be reading at Winter Wheat. (View the full schedule of keynote readings here.) And don't forget to check the workshop sessions page for more literary luminaries — like Matt Bell — who will be in attendance and leading workshops.
1. Off-site after-party! We're shaking things up this year and hosting our post-conference event off-site at Grumpy's in downtown Bowling Green. From 5:30-9:00pm, join us for some food, an open mic, a cash bar, and more. Who knows…as the night goes on, we might even pull out karaoke machine. (Important: Please be sure to to register for the off-site event if you plan to come!) We hope you'll join us Saturday night to kick back and raise a glass to a successful Winter Wheat.
Winter Wheat: The Mid-American Review Festival of Writing, will be held Nov. 13-15 on the campus of Bowling Green State University in Bowling Green, Ohio. Find conference details here, view sessions here, and register here. Join the Winter Wheat Facebook event page here.

–Laura Maylene Walter, Fiction Editor
Photo: Malcolm Carlaw